Entero [spanish] (en tar o)
Adjective
1. Complete, whole, entire
Our goal is always to provide a complete solution for your security and communication needs.
Here's what others have to say about us…
Brent is a consummate professional. Highly skilled in security and safety systems design, crisis management, and security planning, Brent is a one-stop shop for developing well-designed, insightful solutions to mitigate any potential threat. His broad range of knowledge, state-of-the-art experience, excellent engineering skills, and engaging manner make him the ultimate team player and a trusted advisor to senior leadership. I know of no finer safety and security consultant working in the business today. (Steve Howery, Director of Global Security at Stantec)
I have known Brent in both a professional and personal role for over 15 years. During this time Brent has proven himself to be a dedicated and committed team member with a thorough understanding of communication, AV and security systems. Brent is dedicated to providing his clients with the best possible technical solution, while being mindful of budget and schedule constraints. In addition to his outstanding technical expertise, Brent is very personable, a reliable team member, and a great leader. Working with Brent during this time has been a pleasure, and I would recommend Brent to any potential employers. (John Karman – Senior Project Director at SMP Engineering)
About Brent
With over thirty five years of experience in technology for communication and security Brent Bauman is President of Entero Consulting Ltd. and provides complete planning and design services for security and Information & Communication Technology (ICT) systems. Brent is a Certified Protection Professional and a Physical Security Professional (PSP), a Certified Specification Practitioner (CSP), Certified Technology Specialist with Design specialty (CTS-D), and LEED® Accredited Professional (LEED AP). He also has achieved the Certified Information Systems Security Professional (CISSP®) designation through (ISC)2.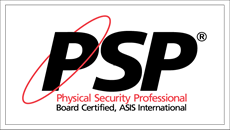 Our Team
Entero employs experienced Computer Aided Design (CAD), Commissioning and Construction Administration personnel to meet project requirements. Our team have decades of experience in security, audio visual, electrical and communication systems engineering, and construction project management.